THE WHITE LINE  /  LA LÍNEA BLANCA
The places that man has been unable to conquer and shape to his taste are, paradoxically, those where we can find freedom and rediscover our identity. In this regard, the Arctic is one of the most inaccessible places where we can return to the roots of human nature.
Los lugares que el ser humano no ha podido conquistar y moldear a su gusto, son paradójicamente, aquellos en los que puede ser libre y reencontrarse con su identidad. En este sentido, el Ártico es uno de los lugares más inaccesibles donde volver a las raíces de la naturaleza humana.
A vast ice desert unfolds, inhospitable and enigmatic, with untouched beauty. Where earth and sky become one.
Un gigantesco desierto de hielo se extiende, inhóspito y enigmático, con una belleza intacta. Donde la tierra y el cielo se funden.
Inside, a fragile and extremely beautiful nature coexists in harmony with the harshness of one of Earth's most inhospitable environments.
En su interior, una naturaleza frágil y extremadamente bella convive en armonía con la rudeza de una de las áreas más inhóspitas de la Tierra.   
The Arctic's inhabitants enjoy the serenity and simplicity associated with the origins of human life.
Los pueblos que habitan el Ártico, poseen la serenidad y sencillez original del ser humano.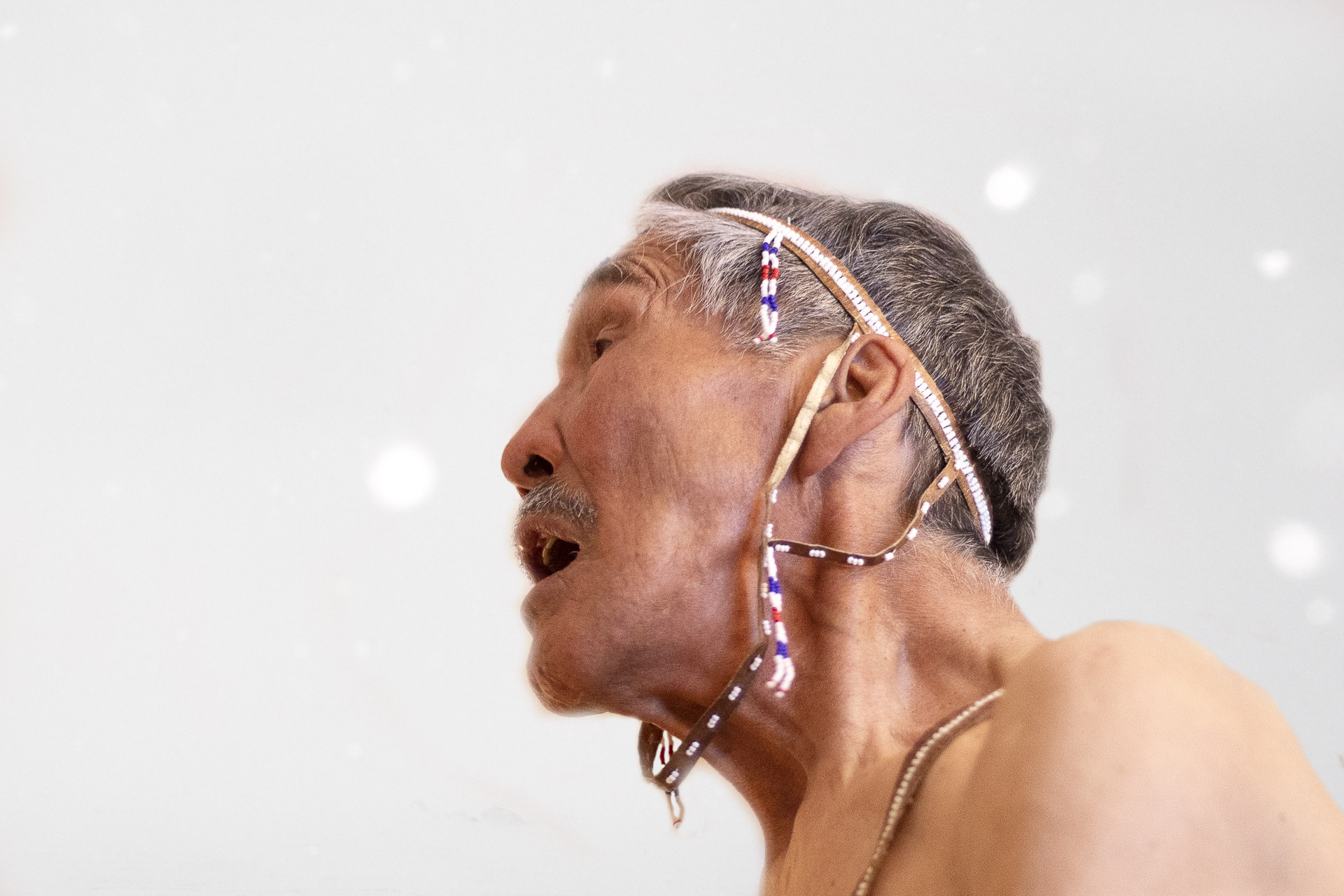 The infinite nature of the Arctic world contrasts with the insignificance of human life. An imposing silence pervades everything, providing a profound sense of peace and an awareness of being alive. Of being one more among all Earth's beings.
El mundo infinito del Ártico, contrasta con la insignificancia del ser humano. Un silencio imponente inunda todo, proporcionando una profunda paz y la conciencia de estar vivo. Ser uno más entre todos los seres de la tierra.
Photographs taken between 2016 and 2019 in the Arctic Circle, in the regions of Kulusuk and Qaanaaq in Greenland, Yamalia in Siberia, and Norwegian and Finnish Lapland.
Arctic Circle
66º 33'
Fotografías tomadas entre los años 2016 y 2019 en el Círculo Polar Ártico, en las regiones de Kulusuk y Qaanaaq en Groenlandia, Yamalia en Siberia, y Laponia Noruega y Finlandesa
Círculo Polar Ártico
66º 33'